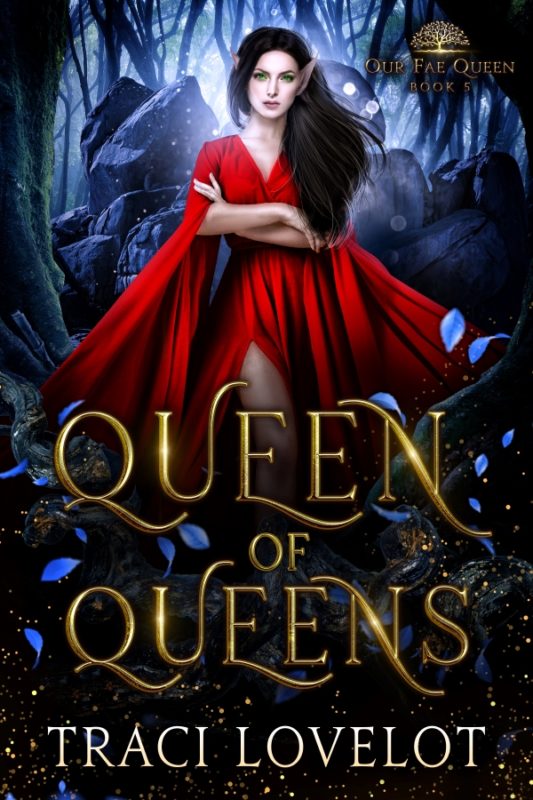 This book contains scorching submission, fun threesomes and more-somes, and twists and turns you'll never expect!
Order Now!
About the Book
It's time to claim my throne… but magic rarely acts as expected.
My bonds to my consorts are strained, I struggle with the role I've been given, and my magical link to the Tree of Life is tenuous at best.
On top of that, our enemies are growing more powerful.
The Unseelie leader sends me an ultimatum — surrender the throne or she'll kill someone close to me. But if I let her take over, it'll mean outright genocide.
To become queen, revive our long-lost magic, and stop the Unseelie at last, I'll need to bond with my fifth and final consort.
Unfortunately, he doesn't want anything to do with me. Without a genuine connection, our chance of bonding is doomed.
Can I win over my final consort in time to save everyone we care about?
Get it on your regional Amazon or in KU here!
Full of twists and turns, Queen of Queens will have you turning the page well past bedtime. Get ready for a wild ride filled with new love, sexy group scenes, and a cliffhanger that'll leave you desperate for the final book.
18+ readers only!
Our Fae Queen is a reverse harem series with poly themes. Steamy group interactions always involve Glori.
Read the first three chapters on my website! Start reading Chapter 1>
Get email updates from me for bonus chapters, sales alerts, and new release reminders!
Or follow me on Amazon, Goodreads, or Bookbub for a new release reminder of the next book in the series!
Other Books in "Our Fae Queen"