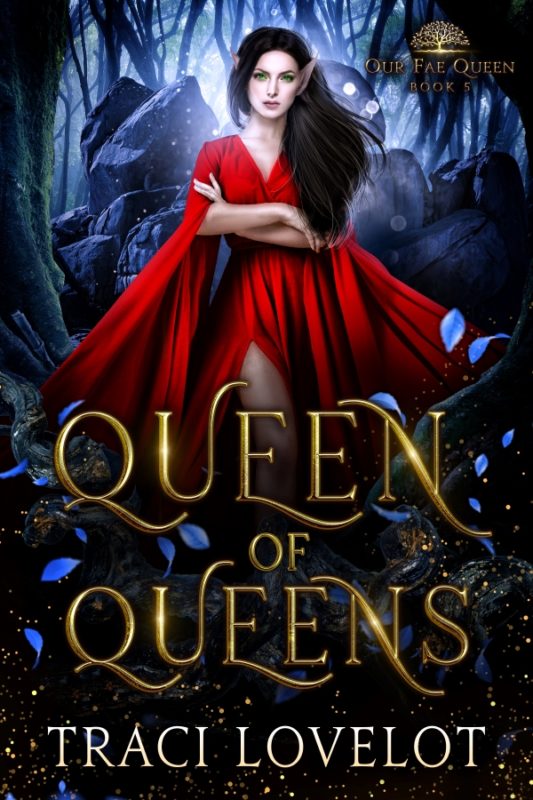 I will revive our ancient magic. I only hope it'll be in time to save everyone we care about. 
Order Now!
About the Book
It's time to take the throne, but first I'll need to convince one last, grumpy holdout to become my consort.
He's stubborn and set in his ways. Considering he's several centuries older than me, it's not surprising. But when the Unseelie threaten someone I care for, I'm ready to put a stop to their cruelty. My patience is thin.
I'm your future queen. I require five consorts at my side. It's time for my stubborn warrior to kneel. And submit.
Together with my five consorts, I will revive our ancient magic. I only hope it'll be in time to save everyone we care about.
Queen of Queens will have you turning the pages well past bedtime. Spice level, M/M content, and poly themes increase as this reverse harem series progresses. Get ready for a wild ride filled with new love, sexy group scenes, a male submissive, and a cliffhanger that will leave you desperate for the final book of this complete series.
What readers love about the hottest book of the series so far 
I love the variety in personalities. This has heat and great development in Glori's relationships especially with one of the more stubborn ones. – Kathryn on Goodreads 
I could not put it down.  – Annalisa on Goodreads 
best one of the series yet! – Bianca M on Amazon & Goodreads 
I absolutely loved this! Such a rollercoaster of emotions! 10/10 for Traci Lovelot  – Lindsey Jackson on Amazon.co.uk
Get the ebook or paperback on Amazon or in Kindle Unlimited
Or
Read the first three chapters on my website! Start reading Chapter 1>
Take a look at the bonus content for deleted chapters, perspective chapters from previous books in the series, a special shapeshifting chapter and cute character interviews!
Follow me on Amazon, Goodreads, or Bookbub for new release reminders.
Other Books in "Our Fae Queen"