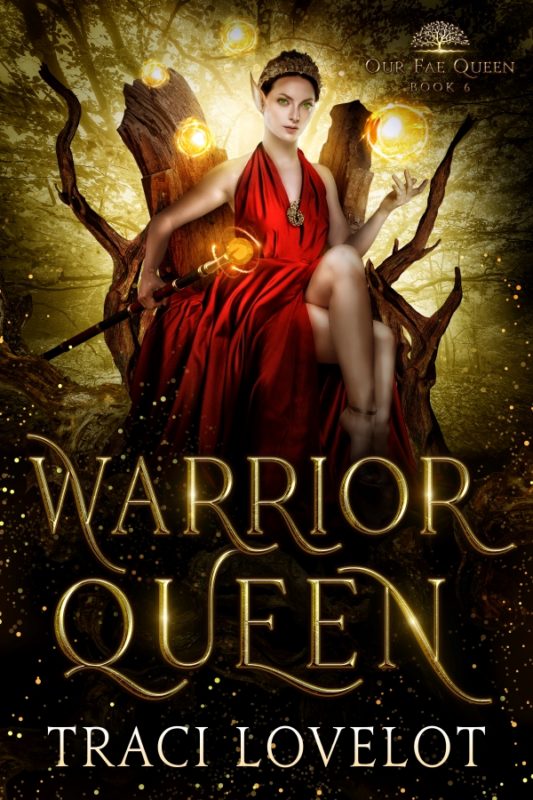 Can Glori and her consorts uncover the Last Queen's secrets and finally revive magic for all Fae? Find out in Warrior Queen, the final book of this steamy reverse harem series.
Order Now!
About the Book
I may not be an experienced warrior, but I won't let my lovers fight my battles for me.
In search of any advantage against the Unseelie, my guards sneak me back through enemy territory to commune with the Tree of Life in the hopes of uncovering long-forgotten secrets.
Our only chance at survival will require all of us to master new magic and overcome old wounds. My capable guardleader will need a confidence boost. My proud warrior will need to forgive an oathbreaker. And I'll need to learn how to love like a true Fae.
But it may already be too late to save my father and my best friend. The Unseelie hold them both captive, giving me an impossible choice — save one and let the other die.
Get it on your regional Amazon or in KU here!
Completed RH series! 
Warrior Queen is the sixth and final book in Our Fae Queen, a new reverse harem series with poly themes. Steamy M/M and group interactions always involve Glori. Get ready for epic fantasy battles and the hottest book of the series!
Get the bonus epilogue when you get email updates from me, which include sales alerts, news about the upcoming box sets and audiobooks, and more!
Or follow me on Amazon, Goodreads, or Bookbub for a new release reminder of the next book in the series!
Other Books in "Our Fae Queen"