Welcome to my digital home
Thanks for stopping by. I'm so glad you made it! 😍
I'm Traci Lovelot, and I write paranormal romance and fantasy romance books featuring reverse harem and polyamorous relationship styles. If that's your jam, find out more here!
Find out about all the books!
Find out about all the bonus content!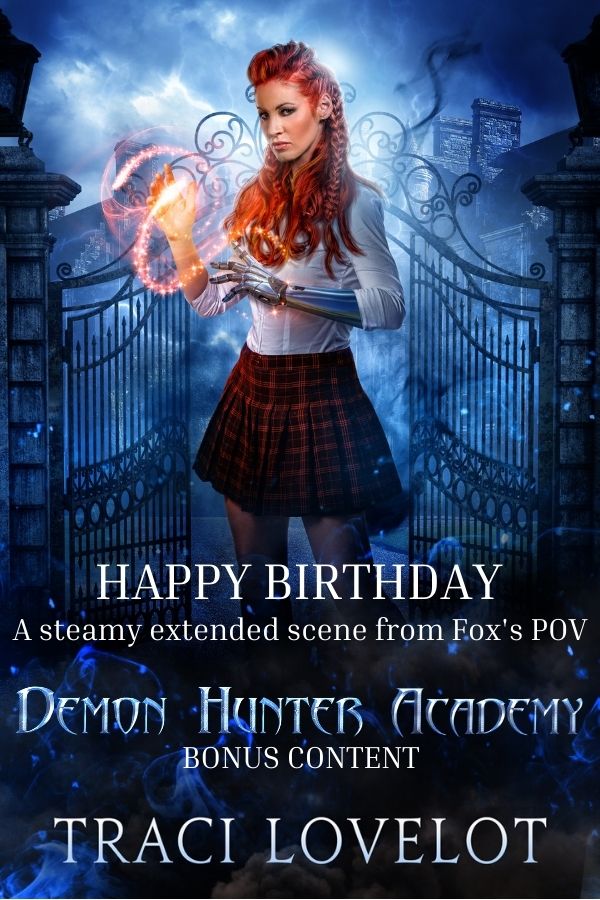 The Infernal Rending is here…
Portals to the infernal realm tear wide open, spilling out demons in this full-length standalone RH novel. Demon Hunter Academy is in Amazon and in Kindle Unlimited.
---
Read Our Fae Queen, a COMPLETE RH series
In Our Fae Queen, Glori must magically bond with five Fae consorts (one of each kind) to revive the ancient Tree of Life and save Fae magic. Join Glori and her Fae warriors as they race to stop the Unseelie before the Day of Darkness.
---
I couldn't do it without my Patreon True Loves!
Special thanks to my True Loves for helping me keep this site running!
---
Get free bonus chapters and more
Can't see the form above? Try turning down your ad blocker settings. Or sign up here!
---
In search of assistants!
I'm always on the lookout for people who'd like to join my team and work a few hours per week. Author's assistants, title controllers, content calendar managers… There's usually room for more!