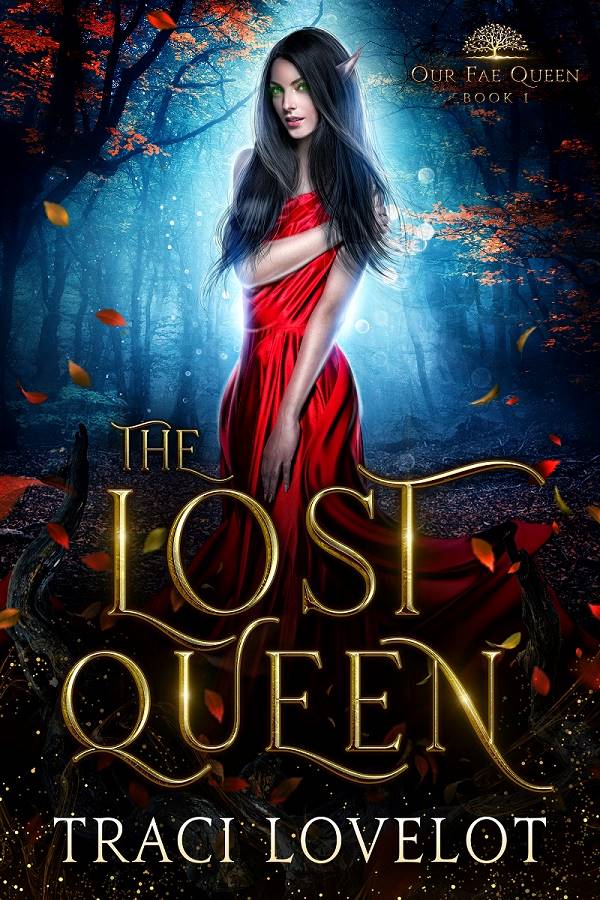 Magic is real. So are the Fae.
And they swear I'm their queen.
I'm just a misfit college student with pointed ears who ruins technology with a touch. Until my twenty-first birthday, when three seductive Fae warriors kidnap me from my party to tell me I'm so much more.
The attraction between me and my newfound royal guards is undeniable… yet also unattainable. You see, their first priority is to protect me, but they have their own secrets.
To top it off, they weren't the only ones searching for me. I'm being hunted, and the enemy already killed the other heirs to the throne.
With my powerful guards by my side, it's time for me to unravel the mysteries of my past and the Fae's future…
If I survive.
View all books in the series Our Fae Queen on Amazon
Full-length novel (95,500 words or about 360 pages)
Our Fae Queen is a six-book series
PNR / new adult / fantasy romance 
Slow-burn (five consorts over several books)
Love without limits (reverse harem)
A steamy reverse harem story with substance
For readers 18+ only
Contains scenes of trauma dealt by the baddies, but no sexual violence. All intimate encounters with Glori's consorts are consensual.
The Lost Queen is book one of six in Glori's journey from a shy college student to a Fae queen unlike any who came before.
Expect unusual shapeshifters, a different take on faerie myths, and a sheltered heroine finding her inner strength. If you enjoy slow-burn romantic tension spanning two worlds, you'll devour Traci Lovelot's Why Choose series, Our Fae Queen.
View all Traci Lovelot books here
Planned Publication Dates
Updated May 2021
Book 1 is now in Amazon & Kindle Unlimited and available as a paperback.
Book 2 follows closely on June 10.
Book 3 should launch on July 30.
Book 4 should be late Oct/early Nov 2021.
Book 5 should come out in January 2022.
The finale, Book 6, should launch in April 2022 if all goes according to plan!
Of course, these schedules are subject to change at any time.
Get FREE fun stuff during launch week, bonus chapters, and new release / price drop reminders. Plus the Fae Encyclopedia & Bestiary and chances to win Amazon gift cards.