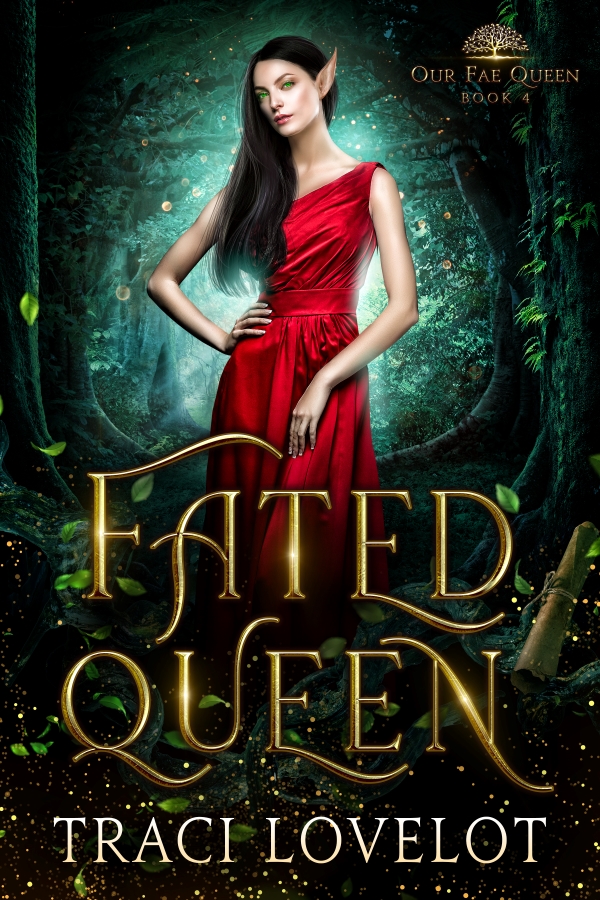 I'm our best shot at survival, and he's the last of his kind. But can we create a consort bond?
Order Now!
About the Book
With three consorts already magically bonded to me, I'm fated to become Fae royalty… until a traitor among us delivers me into an Unseelie trap.
The previous queen's murderer still lives, and she'll do anything to take my throne.
Oathbreakers, reluctant consorts, and a captive heir… Can we stop the Unseelie who now possess the secrets of the ancient scrolls?
We have to. Because if we fail, the men I've come to love will die.
Buy on your regional Amazon here!
In Fated Queen, Glori will find limitless love with multiple Fae, and her consorts will learn to work together to protect her.
Continue the adventure with the page-turning fourth installment of Traci Lovelot's steamy romantic fantasy series, Our Fae Queen.
18+ only. This is a reverse harem series with poly themes. Steamy group interactions always involve Glori.
Read Chapter 1 of Fated Queen!
Get email updates from me for bonus chapters, sales alerts, and new release reminders!
Or follow me on Amazon, Goodreads, or Bookbub for a new release reminder of the next book in the series!
Other Books in "Our Fae Queen"