Find out about all the bonus content from the steamy RH trilogy right here!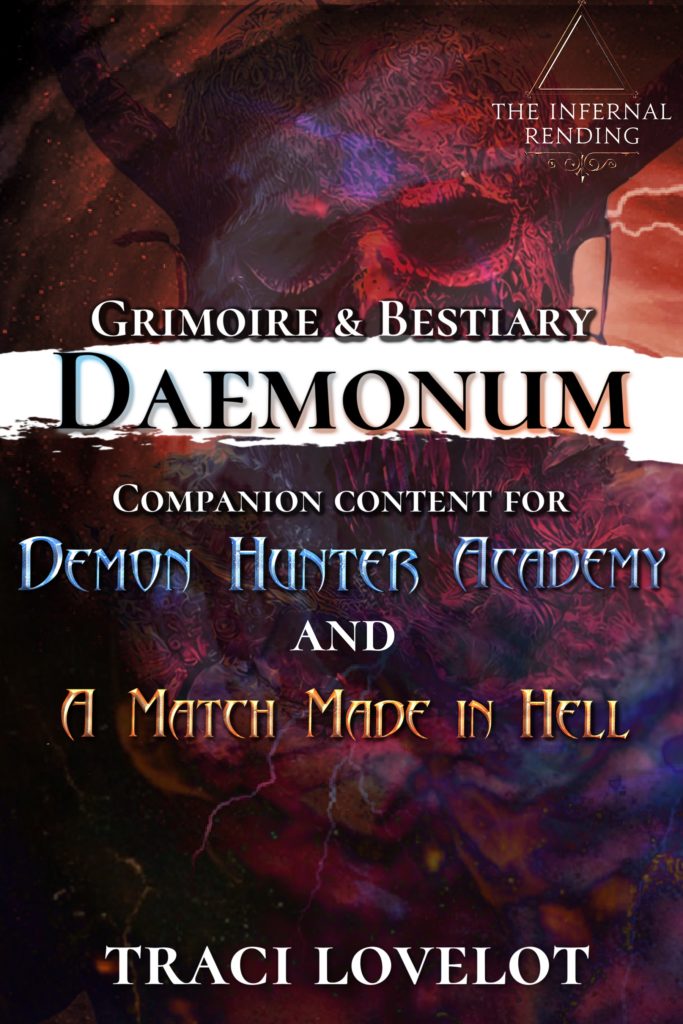 But first… have you read the books?
Table of Contents
Jump to each one to learn how you can get…
The Grimoire & Bestiary Daemonum of the Infernal Rending Universe, a guidebook for demon hunters and vampire hunters alike!
The Bonus Collection, which features ALL the bonus chapters: Love Bites, Mistaken Identity, The Middleman, and Home Sweet Home from Mel's Vampire Coven.
Plus… How to request more bonus chapters
The Grimoire & Bestiary Daemonum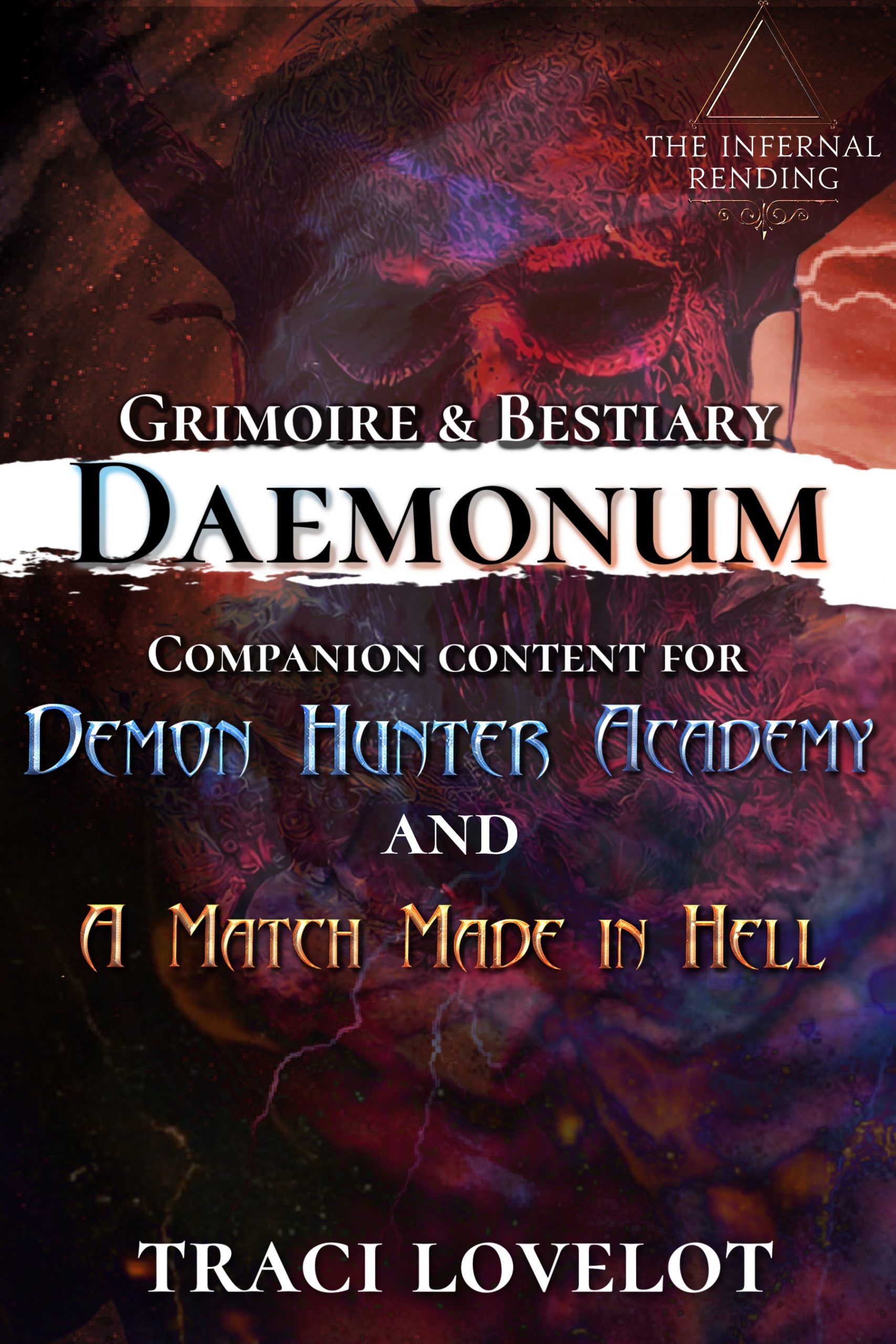 The Grimoire and Bestiary Daemonum is now available to everyone — FREE!
Pick up the Grimoire and Bestiary Daemonum, where you'll learn all about your magic, how to kill demons and vampires, and how to survive in the Infernal Rending Universe…
This companion booklet describes in great detail all the demons from the Infernal Rending Universe (Demon Hunter Academy and Mel's Vampire Coven).
Download it from BookFunnel, who will help you get the ebook on your device.
Help get it illustrated!
If enough readers are interested, I'll even get this guidebook illustrated!
When we reach certain milestones, I'm also planning to get naughty illustrations of all the men of the Infernal Rending Universe… 😏
Join Patreon to help make it happen!
The Bonus Collection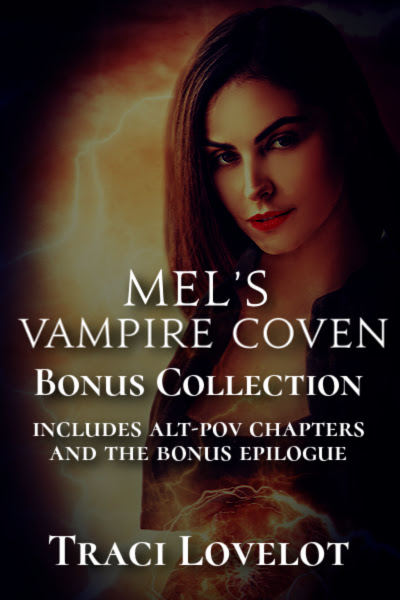 This bonus collection includes all four of the spicy MVC bonus chapters!
Start by immersing yourself in Mel's Vampire Coven Trilogy before diving into the tantalizing bonus collection filled with sizzling encounters from different perspectives!
Continue reading to access additional details about the bonus chapters, or sign up for my newsletter and start reading for FREE now!
What's inside the bonus collection
Love Bites is a scorching bonus chapter from book one, where Mel encounters her first orgasmic vampire bite. Prepare yourself for the undeniable truth: vampire bites offer irresistibly intense pleasure to witches!
Mistaken Identity shares a captivating scene from book one, A Match Made in Hell, where Mel finds herself in a mix-up, accidentally confusing the twins. One of them is her old flame, while the other exudes the same sizzling charm but without the weight of the past. See what happens when Mel doesn't realize it's the other twin…
The Middleman returns us to book two, To Hell and Back. Brace yourself for a tantalizing threesome scene. Step into the shoes of the person in the middle and savor the seductive intensity, but just who is that?
Home Sweet Home: Step into the heart of the home! Join the coven as they joyously break in their brand-new kitchen, indulging in a scrumptious sweet dessert!
Join My Patreon Community
Read all my books and bonus content EARLY, and get backstage secrets and more when you join my Patreon community.
Patreon members can also always request more bonus chapters from any book I write!
Every month you'll get great stuff like Early Releases (read my books BEFORE they're published), bonus chapters, and work-in-progress chapters of the book I'm writing right now!
After you join, send me a message with your request, or comment on any of my Patreon posts!