Last updated on October 25, 2022
Lightning flashed outside, casting shadows across his perfect, muscular body beneath me. Ironically, the cross-beam of the window formed a cross over my sexy vampire's hard pecs. The chest of drawers cast a deep shadow over his face, where his head rested on the pillow.
My rhythm faltered, and he took over, thrusting up into me, sliding just how I liked it. I writhed above him, gathering more elemental magic as thunder crashed all around us.
But when I moaned his name, he went still beneath me.
He sat up, and the next flash of lightning revealed the slight scar across his temple.
I gasped, realizing I hadn't fallen into bed with my old flame, but rather his twin.
"You thought…"
I leaped off of him, embarrassment heating my veins.
"I'm an idiot," I said as I picked up my clothes and ran for the door.
Read A Match for Hell, Book 1 of Mel's Vampire Coven, now on Amazon and in Kindle Unlimited! Paperback coming soon.
Next, read the bonus content!
Join my newsletter to get all this bonus content and more!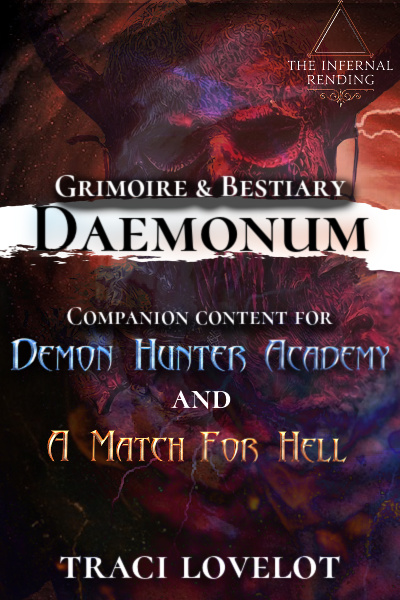 When you get weekly email updates from me, you ALSO get tons of bonus content from all my series and standalones! From Mel's Vampire Coven comes:
🩸 Love Bites, a sexy bonus scene from the vampire's perspective when he shakes off his bloodlust and realizes he's bitten Mel.
🩸 Mistaken Identity, a steamy bonus scene from one of the twin's perspectives when he realizes Mel thought he was the OTHER twin… (My newsletter subscribers ONLY get this bonus if they work for it… join today to find out how to unlock it for everyone!)
🩸 The Grimoire and Bestiary Daemonum, where you'll learn everything you need to survive in the Infernal Rending Universe, including everything there is to know about witches, magic, demons, and vampires.