Did you miss it last week? Well, this standalone reverse harem is now available to read… FREE! 😈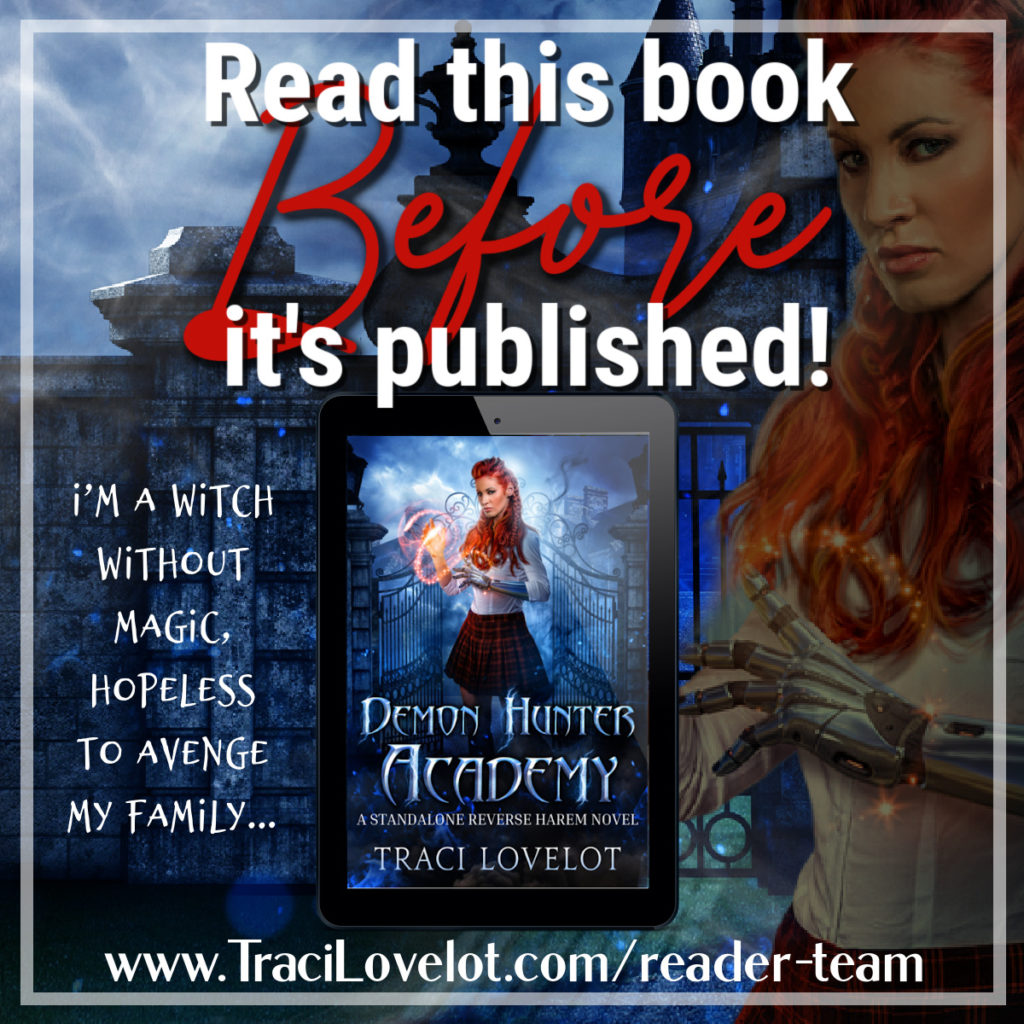 She'll fall for her attentive healer, the professor who restores her magic, and her classmate who tutors her on all the classes she missed…
A few of our favorite things…
Demon Hunter Academy has all this and more!
Reverse harem
All main characters in 20s
Teacher/student
Patient/healer (magical healing)
Academy romance
Afraid to commit
Tragic past
FMC with disability
Revenge for family
Steamy scenes
MM on the side
Plus, it's a standalone that leads into a bigger universe of demon hunters.
Tell your friends
If you enjoy this steamy standalone RH book, share the love. 😍
🙏 Send them here or straight to the book download page.
It's great to get the word out before it's published! The more the merrier! Tell your friends where they can read the book, and if somebody asks about a good standalone or demon RH on Facebook, let them know, too!