Last updated on June 14, 2022
In Demon Hunter Academy, all hell breaks loose in Charlotte, North Carolina, and it's completely DESTROYED! 🤯
Pick up your free copy to watch the destruction firsthand!
A rift between worlds…
They call the overlap between our world and the infernal realm a 'rift.' As the infernal realm rends its way deeper into our world, the rift grows, devouring streets, houses, airports, libraries, and skyscrapers indiscriminately. 🌆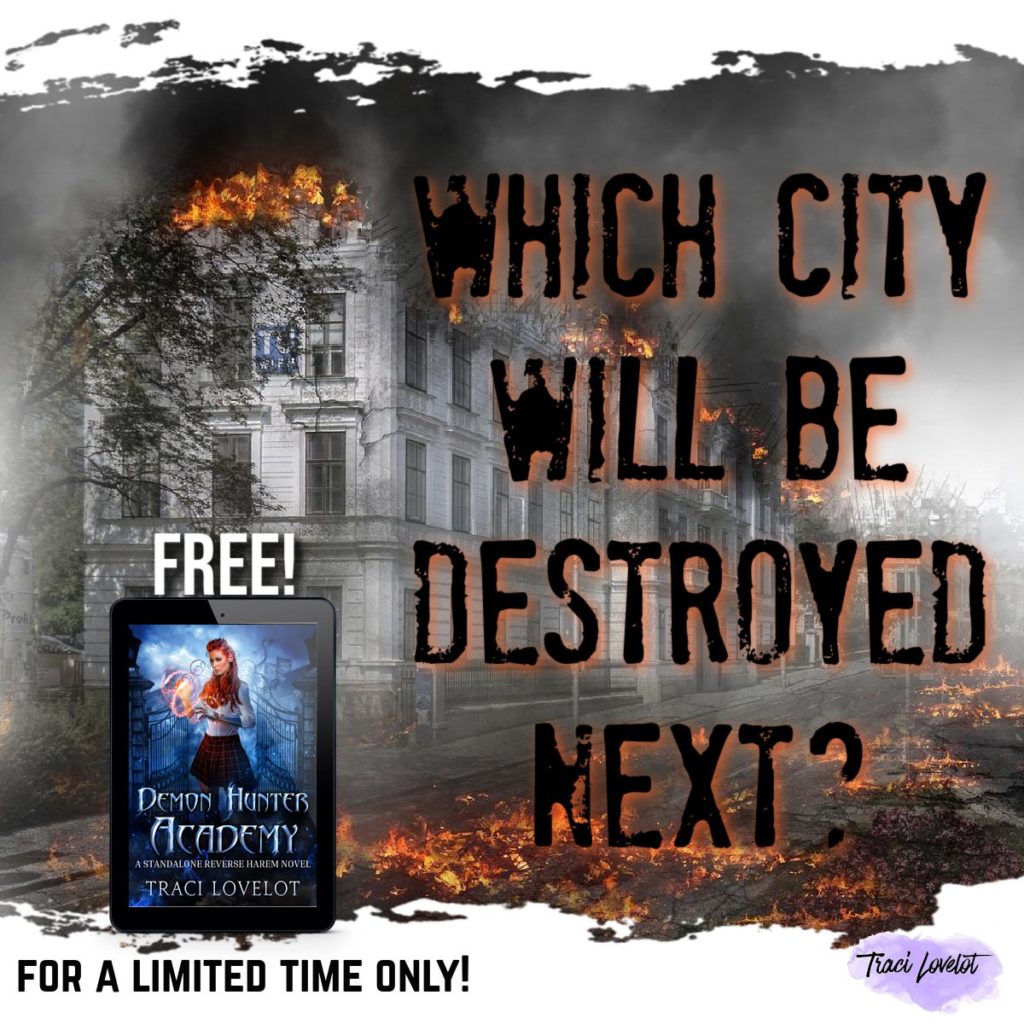 Witness the destruction first hand! 😈
Now I'm looking for suggestions as to which city to destroy in my next series. But I'm looking for original answers… NOT the obvious ones, like London, New York, etc.
So tell me, which city do you want to see fall next? 🌆
Join my Facebook reader group to pick your favorite (or least favorite) city! 😈