Last updated on April 2, 2022
If you haven't seen it at the back of Book 3 yet, here's the cover for Book 4. I think it may be my favorite so far! (For one thing, GREEN is my favorite color!)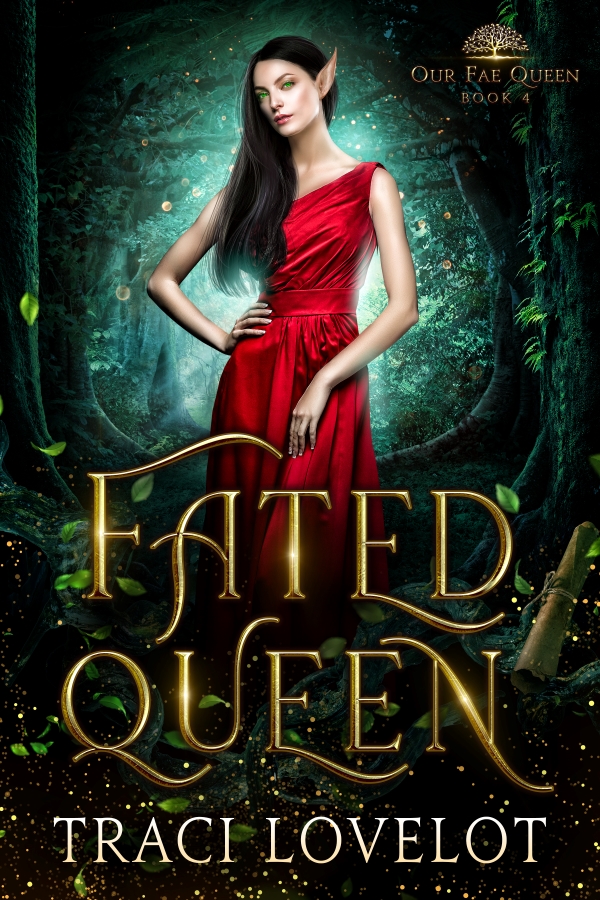 Fated Queen comes out in October
But you can read Book 4 before it's published!
You can read Our Fae Queen Book 4 BEFORE it's published when you either:
Join my Patreon at any membership level in support of my new author career to get it right now…
OR
Join Traci's Advance Review Team for FREE. All you have to do is email me a screenshot or link to your review of my previous books.
The deadline to join TART and get Book 4's ARC is September 23!
It's that easy! Either way, you'll be able to read the book on any device or ereader app of your choice.
Fated Queen arrives to Amazon and KU at the end of October, but you can get your copy sooner! Choose your own adventure!