📖📚📖 There are three ways to read my books early, and two of them are FREE! 🎉
Want to read Book 5 RIGHT NOW?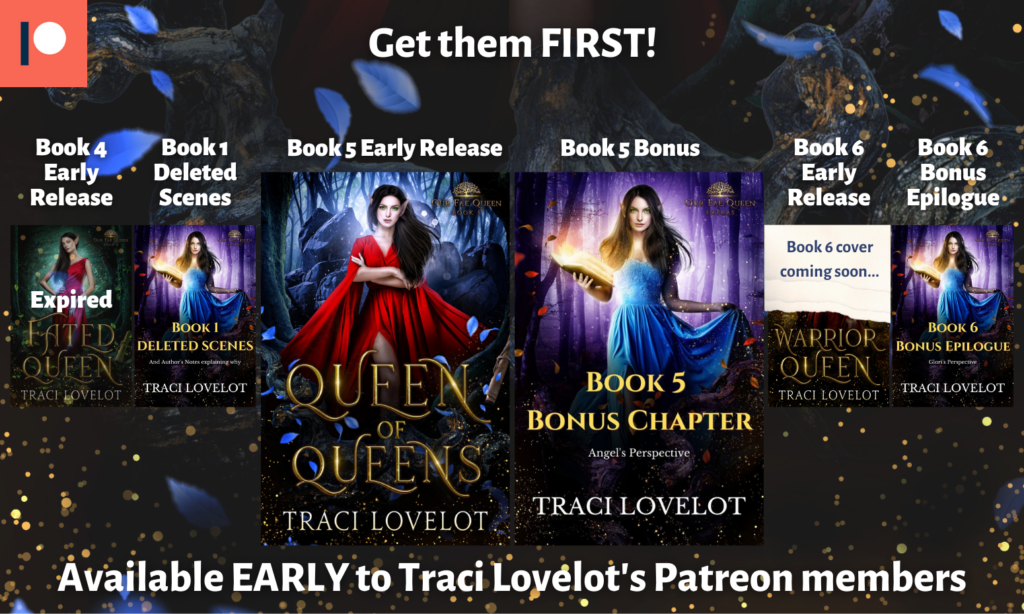 My Patreon members can read Book 5 AND its bonus chapter long before the January release date.
It's just $1 a month and you can cancel anytime… but you won't want to!
Every three months, you'll get the next book before it's published, along with bonus chapters, behind-the-scenes secrets, and more before anyone else!
Patreon lets you read all my books early and outside of Amazon.
Read Book 5 FREE in late December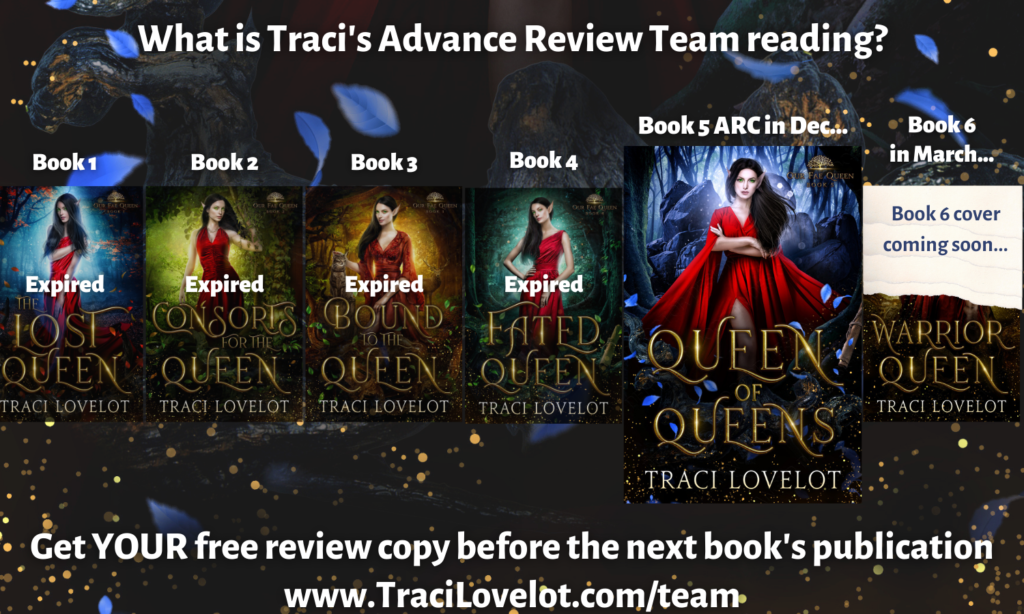 In a few weeks, my Advance Review Team gets to read Book 5.
All you have to do to join the team is send me a link or screenshot to your review of any of my books.
Not sure what to say? Check out How To Review.
Another RH series is coming soon…
The third way is to join my reader team and give me feedback to help shape a new series.
It'll be second-chance romance PLUS enemies to lovers with witches, vampires, demons, and more… Our leading lady will be a kickass assassin-style demon hunter this time!
How my process works
I write the rough draft and revise it
I send it off to my reader team for their feedback
I make changes based on their awesome feedback
I get some editing and later revisions, cover art, etc. ready
Patreon members get to read the Early Release (near final, before proofreading)
Traci's Advance Review Team (TART) reads the finalized ARC just before publication
I implement proofreading changes, update the Acknowledgments with the names of anyone from my early reader team who provided feedback on that book, and format the final ebook and print versions
TART reviews the book on launch day
Celebration! 🎉